SMS vs. Email Marketing in 2019: Which is Better?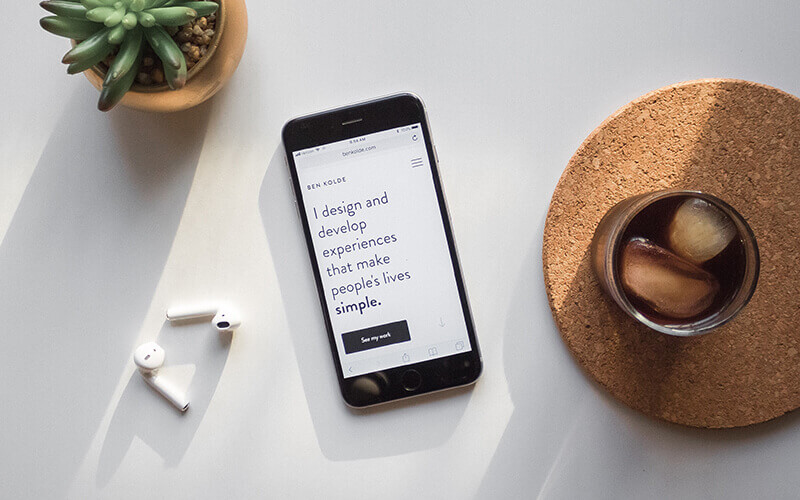 Email may be one of the most common e-marketing tools, but is it the most effective?
For many businesses pushing an ad campaign, one, of the chief drivers of marketing success is open rates, and in that domain, text, message marketing has email marketing beat hands down.
"As more brands look to target customers on the move, SMS is becoming an increasingly essential part of effective multi-channel marketing," reports Smart Insights. "However, with few digital marketing agencies featuring SMS as a core offering, their clients are potentially missing out on communications with customers and increased ROI."
SMS vs. Email Marketing: It Comes Down to Open Rates
MailChimp survey data from its 1,000-plus subscriber campaigns puts open rates at around 20% — and specifically it ranges from about 15% for daily deal ads to 27% for hobby-related campaigns. Click rates are generally around one-tenth of open rates, or about 2-3%.
"Open rates are one of the best ways to tell whether your email strategy is working," MailChimp says. "This number shows what percentage of your audience opens the emails you send them. If you have a great open rate, it usually means your subject lines resonate with your audience."
Those rates pale, however, to what text message advertisers get, notes Adobe. Text message marketing—also known as SMS marketing—boasts a 98% open rate, and Pure360 reports that 32% of recipients respond to SMS offers.
What's more, notes Wishpond, all those openings happen quickly—the typical text message is opened within 3 minutes of being received.
Strong Open Rates Translate to Strong Conversion Rates
Local Text recommends SMS marketing because:
It's direct and immediate
Shortcodes (like miniature phone numbers) can simplify responses and build a database
It can support and integrate with other channels
You can increase customer engagement
What's one major key to why SMS marketing beats email? Phones.
More than 90% of adults keep their smartphones within arm's reach, notes Forbes. Meanwhile, nearly 85% of all email marketing is regarded as spam, adds Radicati, while users generally opt-in for SMS ads, meaning what comes to phones is more likely to be valuable to the consumer.
"No doubt email usage is still higher than SMS," notes one marketer on Quora. "Smart phones have provided marketing companies the power to reach people on channels directly in their pocket."
SMS Marketing: Ideas and Best Practices
Wishpond suggested a number of original SMS marketing campaigns:
Welcome messages
Appointment reminders
Happy birthday greetings
Stock replenishment reminders
Coupons
Confirmations
Internal texts for businesses to notify employees of events, coupons, or leads
Progress updates
To make that campaign count, adds Active Campaign, remember to:
Only send quality material
Make sure to get permission first
Respect the 160-character limit
Personalize messages as much as possible
Keep time zones in mind
Keep the tone friendly and conversational
"Text message marketing," Active Campaign adds, "can be very effective if you respects its strengths and weaknesses and remain in tune with how your messaging will be received by your contacts.
Ready to Get Started?
Are you ready to launch a successful, exciting text message marketing campaign for your business? LocalText is here to help. Our team of professionals knows this market inside and out, and we can help you craft a winning text message marketing campaign which can drive sales, build excitement, and boost your sales campaign.
If you are interested in beginning cost-effective, high-return advertising, learn more about LocalText's proven solutions. Contact us here for a free consultation and to build a custom marketing plan that works for your business.