Automated Messages & Smart Targeting
Send targeted text messages directly to your customer's phones. This powerful tool makes it easy to send text offers and track ROI from your campaigns.
Questions?
Sign Up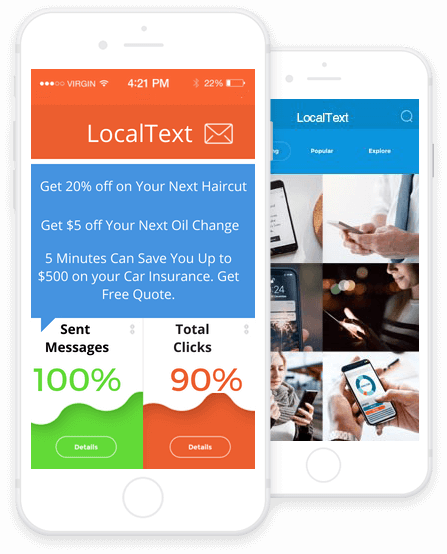 0
%
90% of the text messages will be read within the first 3 minutes.
0
%
98% of the text messages will most likely be read by the end of the day.
0
M
41.3 million mobile users have opted into an SMS program
Who Benefits from LocalText?
Ready to Get Started?
Are you ready to launch a successful and exciting text message marketing campaign with LocalText? Our team of professionals is ready to help you get started! Contact us for a free consultation and to build a custom marketing plan that works for your business.
Flyer
Table Tent
Door Clings
Door hangers
Business Cards